BioHyst at the Forum of International Cooperation – October 1/2 2012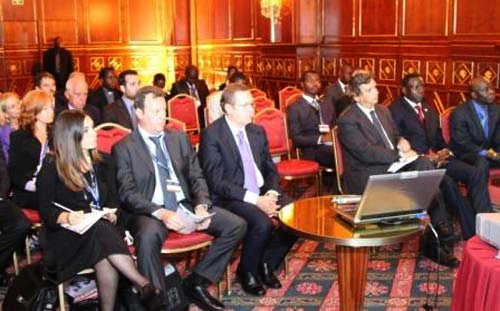 On 1-2 October in Milan the Scienza per Amore Association and the BioHyst company participated in the first Forum of International Cooperation organized by the Minister of International Cooperation and Integration, Andrea Riccardi, in collaboration with the Directorate General for Development Cooperation of the Ministry of Foreign Affairs.
Scienza per Amore and BioHyst were invited to the event thanks to the interest the Ministry of International Cooperation has shown for the humanitarian project Bits of Future: Food for All and the approval the project has received from several authorities, first among them being the Presidency of the Italian Republic. This project is aimed at food and energy security and the development of Southern countries around the world. It is based on the use of Hyst Technology which can convert plant matter, even waste, into food high in nutrients and energy.
Present at the Forum were the highest offices of the Italian State and Ministers from the Global South: in particular His Excellency M. Blaise Campaoré, president of Burkina Faso, one of the first countries to have joined Bits of Future: Food for All.
By virtue of the existing relationship, a delegation of Scienza per Amore and BioHyst was invited to a meeting, organized by representatives of Burkina Faso, for the presentation of Italian projects to be launched within the Cooperation. Also present, besides the president H.E. M. Blaise Campaoré, were the Ministers of Foreign Affairs and International Cooperation, and the ambassador H.E. Raymond Balima.